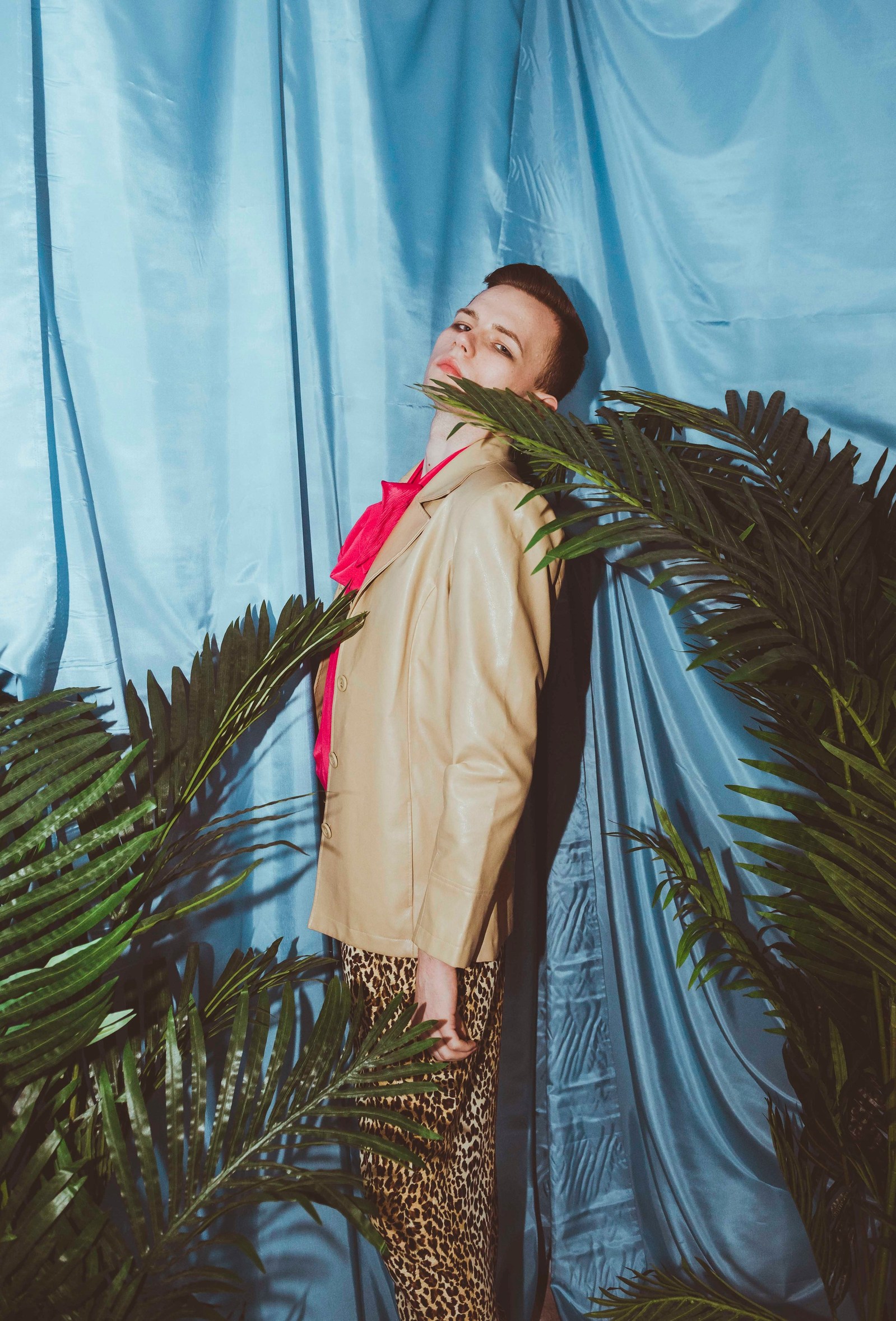 Jordan Wake. May 2019.
2019 feels so old world now.
Jordan's a writer and podcaster. I'll link to his podcast at the end of this journal entry, but here's a link to the episode I had a chat with him in June 2020 - and I listened to it back the other day and we talk about creativity in confinement and it occurred to me that all these podcasts created during this time will be the sound documentaries and the voice archives of this pandemic…
I did the set design for this shoot, provided Jordan with a rail of secondhand and vintage and let him create his own outfits. Some of the clothes we used were mine (and I'm always thinking people wearing my clothes is somehow going to naturally evolve in to it's own project somewhere down the line.)
This shoot was followed my a big group dinner and so with what followed in 2020 this shoot will always be extra special to me.
Not just because of the fact the images from this were just beyond but because of the memories of finishing the shoot and getting to the restaurant. People being early, people being late. That group discussion of what people are going to order, who is drinking what. Who's having a starter? Who's got room for pudding? Plus all the moments in-between where one person holds court as the table listens intertwined with an absolute rabble of multiple conversations around the table. It was a great shoot and a great evening. I'm looking forward to times again.
Jordan's podcast - https://podcasts.apple.com/gb/podcast/queer-and-the-city/id1515563258
Jordan's website - https://www.jordan-wake.com/
To discuss commissions or general enquires feel free to email me hello@kerrycurl.com

Follow me over on instagram